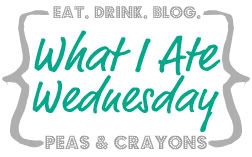 I've balanced green smoothies…
and Epic bars, which are on sale at Whole Foods for 2 for $5…
With vegan pizza
…and tacos (Wild Alaskan salmon taco).
I went to Taco Tuesday with [some of] these lovely co-workers. It was our first time at Taco Mesa, a small but super packed and super good joint.
I picked up Nicole a bit early so we stopped by La Vida Cantina, which just replaced an old but similar kind of restaurant.
$4 margaritas
Great atmosphere with 3 bars, outside dining, and fire pits.
I can't wait to come here again for their other fancy dranks.
At the end of the night, I feel okay when I indulge in some ice cream:
Arctic Zero sent me a big ol' box of their new flavors, all of which are amazing! I've purchased and tried their other flavors on my own, and have to admit, I only really liked Vanilla Maple. That was a shock considering I love chocolate peanut butter and cookies & cream, but I just didn't like how it was executed. However, Arctic Zero hit it out of the park with all 3 of their new flavors.
What's your favorite taco meat? Grilled fish of any sort.
What's your favorite Arctic Zero flavor? Salted caramel for sure!